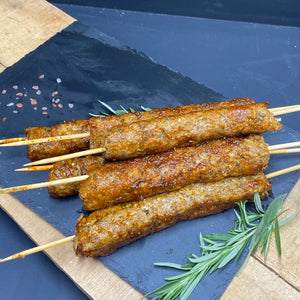 RP Meats very own handmade minced Lamb kofta kebabs.
Using our cuts of English and free range lamb we marinate and mince the meat, leaving it to rest allowing all the wonderful spices to fuse together giving this product the most amazing taste. 
Hand rolled onto wooden skewers containing 120 grams of bespoke lamb kofta kebab.