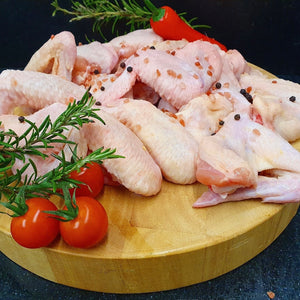 15 British Grain Fed Chicken Wings.
These chicken wings are always a Moorish delight to nibble on.
Great for a Spring/ Summer BBQ or Grill.
Crispy Buffalo Wings are a fantastic choice
Try them in a sticky honey glaze or any way you like, they will always be a party chicken winner.
RP Meats highly skilled butchers hand cut all our fresh chicken giving you our customer complete guaranteed satisfaction.