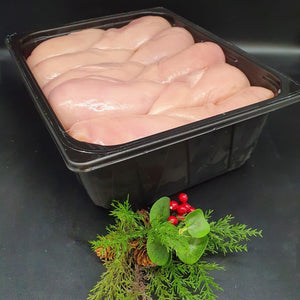 Take advantage of this incredible offer from RP Meats Butchers
Approx 20-22 chicken fillet per tub. 
With such a huge varied option of classic family meal time favourites to use with these fresh chicken fillets they will always be a winner winner chicken dinner.
Whether you are on a weight watchers diet or are a keen sports/gym goer, our chicken fillets are packed full of rich energy protein and natural lean tender meat, making this product the perfect choice for you.