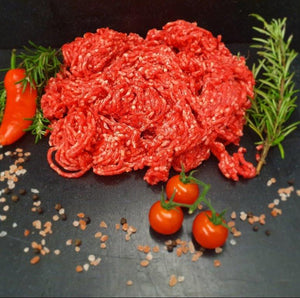 British Beef Mince ...........A perfect major ingredient  !!
RP Meats use 95vl beef cuts, mince fresh daily to orders by our skilled in house butchers.
This offers a variety of delicious dinner options,  
From mouthwatering winter night comfort meals of Lasagne or spicy homemade Chilli  to  bespoke family burgers.   
A great household meal at terrific value.