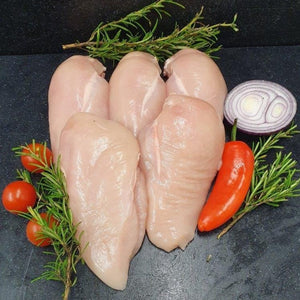 Take advantage of our incredible offer from RP Meats Butchers.
With such huge varied exciting options of meal time favourites to use with these fillets, it will always be a Winner Winner Chicken Dinner.
Perfectly cut  and prepared by our highly skilled butchers , packed fresh and full of natural taste and goodness. 
2.5kg =  approx 11 Chicken Fillets

1kg =     approx 5 Chicken Fillets