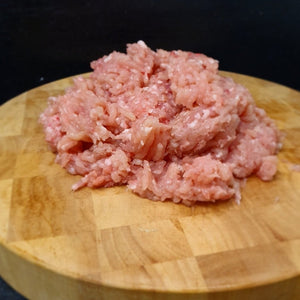 Fresh Chicken breast and leg meat minced together to give a fine textured look and taste.
And ideal alternative to use instead of the more traditional Beef or Lamb when making a Chilli or cottage pie.
Or, how about a meal time twist and use RP Meats butchers chicken mince to make Cheesy Chicken Mince Fritters or a Thai Minced Chicken Salad 
A great product at an amazing price !