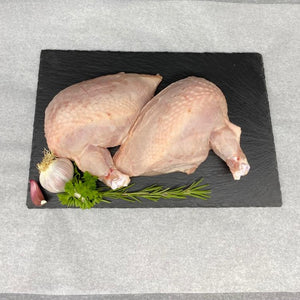 5 x 190/200 gram skin on/ wing tip Chicken Supremes 
Our team of highly trained RP Meats in house butchers hand cut all our fresh British whole chicken into all manner of bespoke cuts.
These skin-on grain fed fillets are a great alternative to the whole chicken whether cooked in the oven or pan fried on the grill. bursting full of rich energy packed protein and natural lean tender meat, they are the perfect mealtime choice.