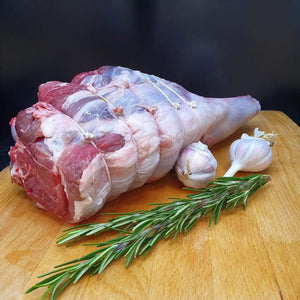 A British favourite on any traditional Sunday roast.
Our Quality Lambs derive from local regional farms in Lincolnshire and as far as Approved free range farms in New Zealand. 
Allowed to roam freely on lush pastures feeding naturally on the their home soil grasses, herb and wild flowers, this allows the Lamb to mature and its meat to become full of wholesome flavours 
RP Meats highly skilled in house butchers meticulously de-bone and roll the lamb, trimming excess waste off, leaving a prime lean joint perfect for the Sunday roast.