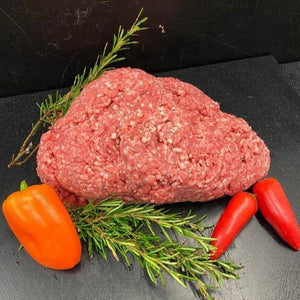 Our fresh prime mince Lamb is a result of the off cuts of our deboned legs, shoulders, chops and then minced with the lambs boneless breasts offering a fantastic balance of meat to fat content.
Minced Lamb is full of nutritious wholesome rich flavour, ideal for making your own recipe kofta kebabs or lamb meatballs and especially the old favourite ...the shepherds pie.
Our in house RP Meats butchers freshly prepare the mince to daily orders guaranteeing you complete customer satisfaction.