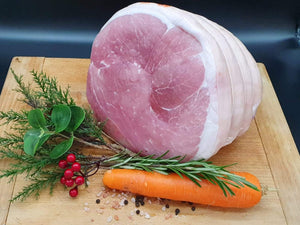 At RP Meats our butchers specially prepare Gammon joints both plain and smoked for your personal preference.
Cut, rolled, netted and then trimmed to the specific size we offer. 
Cured for an exact amount of time our gammon's not only become rich in flavour but tender and moist when cooked .
Whether served as a traditional hot roast or left to cool and become that amazing home cooked Ham, the choice is yours.